The right information in the right place, always.
Harmonizer is an online synchronisation service which is capable of exchanging information between systems. Harmonizer is the digital 'glue' that connects systems within your organisation to ensure that your employees, clients and partners can always access the right information in the right place.
Data synchronisation as a service, worry free.
Using our Harmonizer platform, we support you in solving specific business questions through data synchronisation. We provide this to you as a service, saving you tremendous cost and time and eliminating the need for IT expertise within your team. Together with you, we will explore the opportunities in using Harmonizer to answer your business question.
We have the technology to solve every synchronisation problem.
Harmonizer uses so-called 'connectors' which are capable of communicating with API's (Application Programming Interfaces) of a wide array of systems. We constantly invest in adding new connectors and existing ones are actively maintained to assure business continuity for our clients.
The modular structure of Harmonizer enables to read the relevant information from the source system, transform the data to fit your needs an deliver this to the destination system. Our data transformers are able to customise the way data is processed and what decisions are taken based on the data in any way imaginable.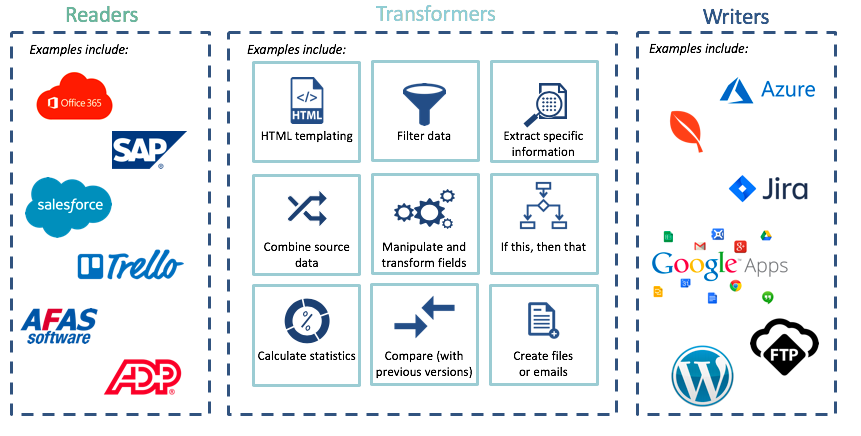 Want to know more about Harmonizer?
Check out our dedicated Harmonizer product website.